Connect to the ergometer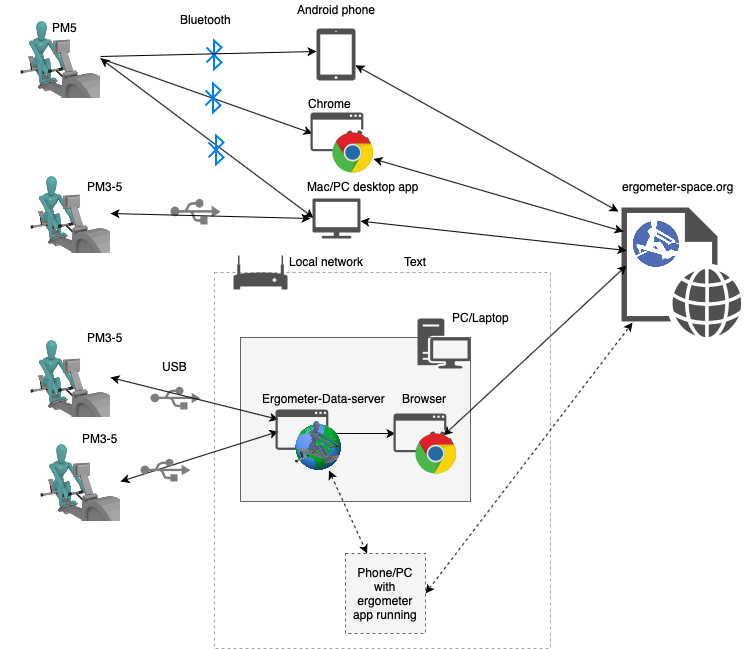 There are two ways too connect to the website to the ergometer
Install the Ergometer Data server
Web bluetooth
Ergometer Data server
Go to the download menu and download and install the Ergometer Data server
Compatible with:
Windows
Mac OS X 10.11 and below (so not the latest 10.12)
The server can be used to connect multiple ergometers to one or more browsers.
Use (web) bluetooth
Selecting the ergometer connection menu the connection type "Bluetooth (PM5)". Close the dialog and click on the pair ergometer in the main menu bar.
Compatible with:
android (native support)
Desktop browser chrome with

MacOS X
Android
Chrome OS
Linux
windows 10
In the near future windows will be supported in chrome. I expect that other browsers will also add support. Limitations:
Use https
You can not post a high score (due to the problem that I can not protect the java script code)
To check support: https://github.com/WebBluetoothCG/web-bluetooth/blob/master/implementation-status.md